It's that time of year again. The nights are a bit cooler, the leaves are starting the change color, and you should be thinking about what you'll do for your clients during the holiday season.
Have no doubt that your client is a client of many others. They'll receive cards, candy, and more from those they partner with. This is true for business-to-business (B2B) and business-to-consumer (B2C) clients alike.
First, let's be realistic. You have lots of clients and can't necessarily afford to give each client the same gift. In marketing, this is what we call "client segmentation". When you segment your client base, your categorizing your clients based upon their importance (most likely A, B, and C clients). Maybe you throw a client appreciation event for all of your clients at some point throughout the year but our experience is that during the holiday season, you'll reward your "A Clients" with a special gift and will likely send a greeting card to your "B Clients" and "C Clients".
So, how do you stand out and make the point that "you matter to us" to your top clients? It's time to get creative! We have suggestions for family-themed gifts, charitable loans, and subscription services for men, women, and man's best friend!
"Christmas Morning" Gift Basket from Cracker Barrel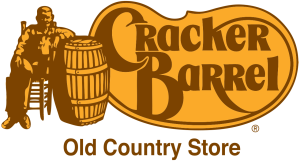 What better gift to give a client for Christmas than all of the ingredients for a Southern country breakfast?! Consider purchasing a box of buttermilk pancake mix, a bottle of syrup, bag of coffee, and a few bottles of Dickinson's preserves! For Christmas morning fun, throw in one of their famous pegboard games for the kids and grandkids to play with while waiting for breakfast!
Some of you may not live in a state or area where a Cracker Barrel is conveniently located, but you can still order these items online! Ask the store to put the baskets together for you, or visit a local hobby store to purchase wicker baskets, stuffing for the bottom, and cellophane wrap and tie with a bow.
Charitable Loans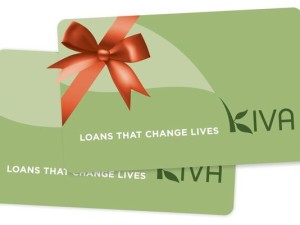 Is your client charity-minded? Kiva has made it possible to support charitable causes around the world that help eleviate poverty by helping others grow businesses, go to school, switch to clean energy and more! Here's the neat part: your donation isn't a donation…it's a loan! That's right, you're loaning money to a borrower and as they succeed and repay their loans (without interest of course), money will be returned to the donor and can then be used again to empower someone else!
More than $650 million has been loaned so far with a repayment rate of 98 percent! Kiva gift cards can be purchased on behalf of your clients for as little as $25. Give these gift cards to your clients and empower them to make the loan themselves and help others!
Click here for more information about purchasing a Kiva gift card.
The Perfect Gift for Her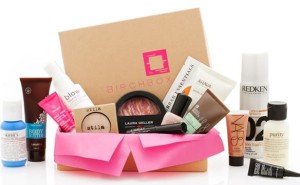 Birchbox is a subscription service that delivers a monthly box of personalized beauty, grooming, and lifestyle samples, tailored to your client's profile! That's right, once you gift Birchbox to your client, they'll log into their profile and set their preferences for various items and receive items tailored to those preferences on a monthly basis. Birchbox is also available for men and is one of the biggest hits of 2014!
Click here for information about how to give Birchbox as a gift!
The Perfect Gift for Him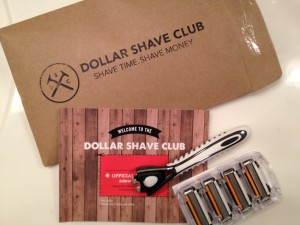 Every man likes a close and true shave but razors have become very, very expensive. On average, a set of five refill blades for name brand razors cost $15. That's a lot of money! What happens is that men begin to stretch the life of their blades and end up with cuts and nicks. No more! Dollar Shave Club has changed the game, and we have clients who can attest to the quality of their razors and blades. Dollar Shave Club is a monthly subscription and provides the recipient with a choice of three razors and then delivers up to four blades each month by mail for 70 percent less than your client would pay in the store!
Click here for more information about how to give Dollar Shave Club as a gift!.
Don't Forget Man's Best Friend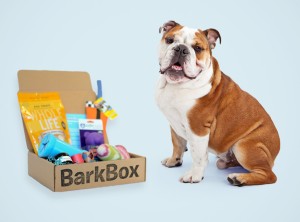 Have a client who's a fan of man's best friend! Treat their sidekick with Barkbox! Barkbox works much like Birchbox and delivers a box with four or more carefully selected products and presents for their furry friend! Toys, bones, and all-natural treats to hygiene products and innovative new gadgets are included on a monthly basis! Barkbox also donates 10 percent of the monthly subscription fee to dogs that are in-need or at risk.
Click here for more information about how to give Barkbox as a gift!