Our Company
Shout Out LLC was founded in 2008 by Brooks A. Brown as a full-service marketing, public relations, and communications firm located in Knoxville, Tennessee. Brooks serves as the firm's principal and is joined by a team with more than 45 years of combined experience in marketing, public relations/affairs, and communications experience.
Shout Out LLC serves clients across the nation, including clients located in Tennessee, Arizona, California, Colorado, Florida, Georgia, Iowa, Kansas, Michigan, North Carolina, and Virginia.
Shout Out LLC's portfolio is diverse, managing strategies for clients in the following industries: arts, construction, education, financial, fitness, healthcare, logistics, manufacturing, non-profit, publishing, and technology.
Leadership
BROOKS A. BROWN
Founder and Principal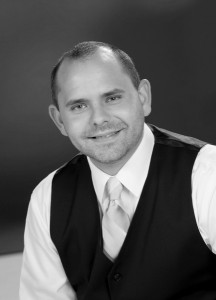 Brooks has spent more than a decade transforming businesses across East Tennessee. Brooks began his career in marketing and public relations in 2003, serving as the director of marketing and PR for Claris Networks (formerly RM Technologies Group), a Knoxville, Tennessee based information technology firm. Brooks oversaw the marketing and PR initiatives and efforts of the firm for five years, helping it grow to become one of the largest IT firms in the southeastern United States with multiple locations.
While at Claris Networks, Brooks worked to establish Claris' brand and dominance in the East Tennessee market and watched revenue grow exponentially. While under Brooks' direction, the firm was named to Inc. Magazine's Inc. 5000, Business Tennessee Magazine's Hot 100, and as one of the Top 10 Places to Work in Knoxville by the Greater Knoxville Area Business Journal and transformed from a firm of four employees to one of more than 50 employees in 2008.
Brooks left Claris Networks in 2008 and founded Shout Out LLC with the goal of serving clients from a multitude of industries.  Since that time, Shout Out LLC has gained notoriety, specifically while serving the financial advisory industry. Shout Out LLC has been serving financial advisors in the retirement, legacy planning, and life insurance industries since 2010.
Brooks has been professionally published a number of times. His thoughts on marketing, public relations, and social media have appeared in Senior Market Advisor magazine, the Boston Globe, the Knoxville News Sentinel, and more. Brooks has been actively involved in organizing charitable initiatives throughout East Tennessee during his career, and the firm continues to support The Butterfly Fund of the East Tennessee Foundation, a non-profit dedicated to the defeat of childhood cancer, and the Knox County Animal Cruelty Alliance, a community-based organization advocating for the protection of animals in Knox County and the City of Knoxville.
STEVE ELLIS
Web Development Specialist
Steve Ellis joined Shout Out LLC in 2012 as our Web Development Specialist. Steve is a graduate of the Art Institute of Atlanta with over 25 years of experience in the advertising industry. His background in web design with an emphasis on SEO and Internet security have given him a unique perspective and competitive edge in creating web sites that are not only beautiful and functional, but that are also user friendly and search engine optimized for great placement in the top search engines, like Google, Yahoo, and Bing.
Steve's previous web development work includes Pain Consultants of East Tennessee, Tate's Day Camp, Tate's School, Genesis Analgesia Center, Main Street Hats, Farragut Sunrooms, BOMA Knoxville, Magnolia Window Company, and many more.
In addition to serving as Shout Out LLC's Web Development Specialist, Steve also owns Light House Studio, a web development and photography consulting firm located in Knoxville, TN.
Steve has a passion for photography and all things technological. He enjoys puzzles, hiking and reading. He is also very active in his church and is constantly working to increase his knowledge of the Bible. He enjoys being active in his children's lives and loves working with teenagers and young adults. Steve lives in Knoxville, TN with his wife and two children.
ASHLEY SMITH
Marketing Assistant
Ashley Smith joined Shout Out LLC in 2015 as our marketing assistant. Ashley is a graduate of East Carolina University and has more than 10 years of experience in designing and executing marketing and social media strategies. Smith specializes in content and digital marketing.
Prior to joining Shout Out LLC, Smith served as the director of marketing for a technology start-up located in Asheville, NC.
Smith enjoys many hobbies in her spare time, including painting, participating in her local track club, and cooking. Smith and her family live outside of Asheville, NC.
Philosophy and Core Values
At Shout Out Inc. we believe every business has a story to tell and we're here to help. We work with clients who have the potential to grow and the desire to be "remark"able.
We help our clients achieve growth through employing unique, innovative, and cost-effective marketing, public relations, and communications strategies.
Our Core Values
At Shout Out Inc. we believes it's imperative to every business' success to define values that drive the company's everyday operations.
Here are the values we live by each day:
Find passion in everything we do, everyday.
Give back to the community in which we live.
Tell our clients what they need to hear, not what they want to hear.
Be "remark"able or go home.